The Holweg adventure began in 1889, when Charles Holweg set up a modest paper trade. At the time, the soaring paper bag market made Charles and his brother August turn to manufacturing the precious packaging material.
Holweg is world leader for paper flat satchel production lines dedicate to Agro-Food, Fast-Food and E-Commerce packaging markets. The Holweg paper bag machine includes also auxiliary equipment and end of line solutions like Flexographic printing, Windows, Handles and Packing Robots. Holweg provide also Sheet production lines for several markets and applications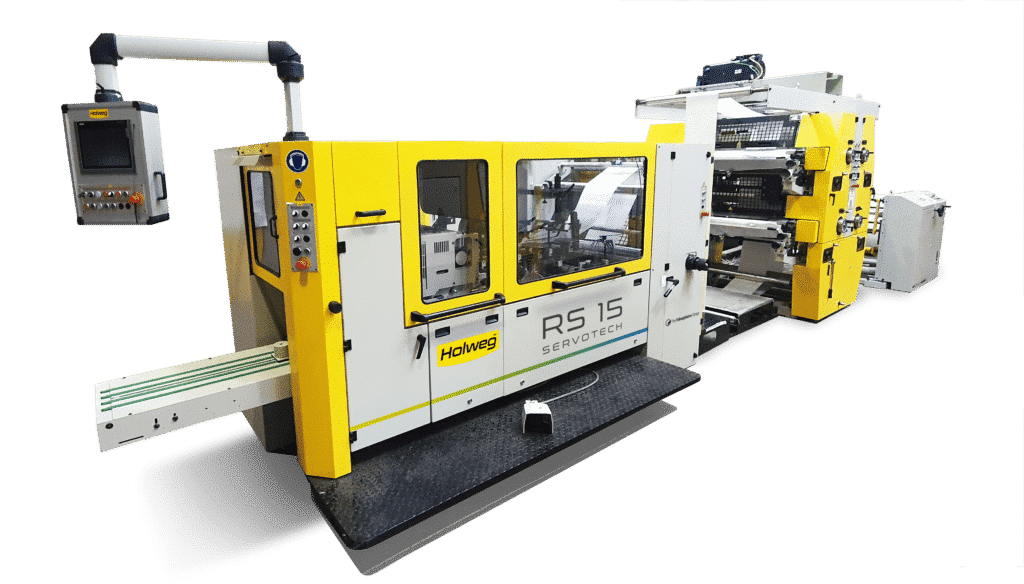 HG Weber was founded in 1925 by Herman Gustave Weber, a German engineer who had emigrated to the USA in 1899. It grew gradually, and first spread throughout the North American market.
Weber provide a complete line of SOS paper bag machinery and auxiliary equipment which includes Flexographic printing equipment, Window Die Cutters, Die Cut Handle machinery, Twisted Paper or Flat Paper Handle units, Wire Tie Applicators, Patch Applicators, Laminators, and Bundlers for the bag making industry.


Since its foundation in 2008, at Guangzhou, China. Mighty Dragon Machinery Co., Ltd has been involved in the machine manufacturing mainly focused on the printing, converting and flexible packaging markets.
Thanks to the technology knowledge and powerful MDM manufactures machines for the paper bag, paper printing and flexible packaging printing.
The main goad of MDM is to consolidate itself as a point of reference amount the leading machine manufacturers, offering high levels of quality, productivity and innovation.